The Eiffel Tower in Paris France Seen From Below in Black and White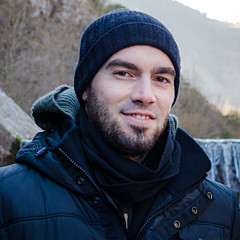 by
Alexios Ntounas
Title
The Eiffel Tower in Paris France Seen From Below in Black and White
Description
The Eiffel Tower is one of the most famous and most visited monuments in the world. This wrought-iron lattice tower is located on the Champ de Mars in Paris, France. It was constructed in 1889 and is the tallest structure in Paris- 324 metres (1,063 ft) tall. It is named after the engineer Gustave Eiffel, whose company designed and built the tower. The tower was designed as the centerpiece of the 1889 World's Fair in Paris and was meant to commemorate the centennial of the French Revolution and show off France's modern mechanical prowess on a world stage.

Apart from being an amazing metallic structure, the Eiffel Tower (or La Tour Eiffel as the French call it) is a symbol of love. Thousands of marriage proposals are made under this tower and thousands of couples visit it during their honeymoon. Of course the whole city of Paris is a romantic city for sure thanks to its enchanting cobbled streets, candlelit cafés and rich architecture.

In this black and white photo you can see the Eiffel Tower as seen from below. This technological masterpiece in building-construction history gets your attention and fills you with awe no matter which angle you look at it. During the night an amazing light show takes place when the whole tower sparkles for five minutes each hour, at the precise start of the hour.

Taking the elevator and getting at the top of the Eiffel Tower offers you an amazing 360 view of the city of Paris. Definitely worth it waiting in line to get up there. No wonder why this is such a touristic landmark and an iconic monument of the city of light!
Uploaded
December 30th, 2021
Statistics
Viewed 625 Times - Last Visitor from Beverly Hills, CA on 09/26/2022 at 7:37 AM